THE INTERNATIONAL FLAG OF COMPASSION
The flag was designed by a network group of graphic designers and activists from several countries. The group was opened by Gad Hakimi, a vegan activist, head of the Israeli A.L.F group in his town, and designer. the group chose to make the flag about human-animal equality. The colors white, green and blue were chosen to represent the natural habitats of animals: sky, land, and sea. The letter V stands for Vegan, and is an inverted pyramid intended to symbolize the ability to do the impossible.
Every important movement in history
has a powerful and memorable flag!
The international vegan flag is a free enterprise to use and distribute. Use it for free as you see fit.
So we will be everywhere and in everyone's awareness all the time.
Run with it and spread the word!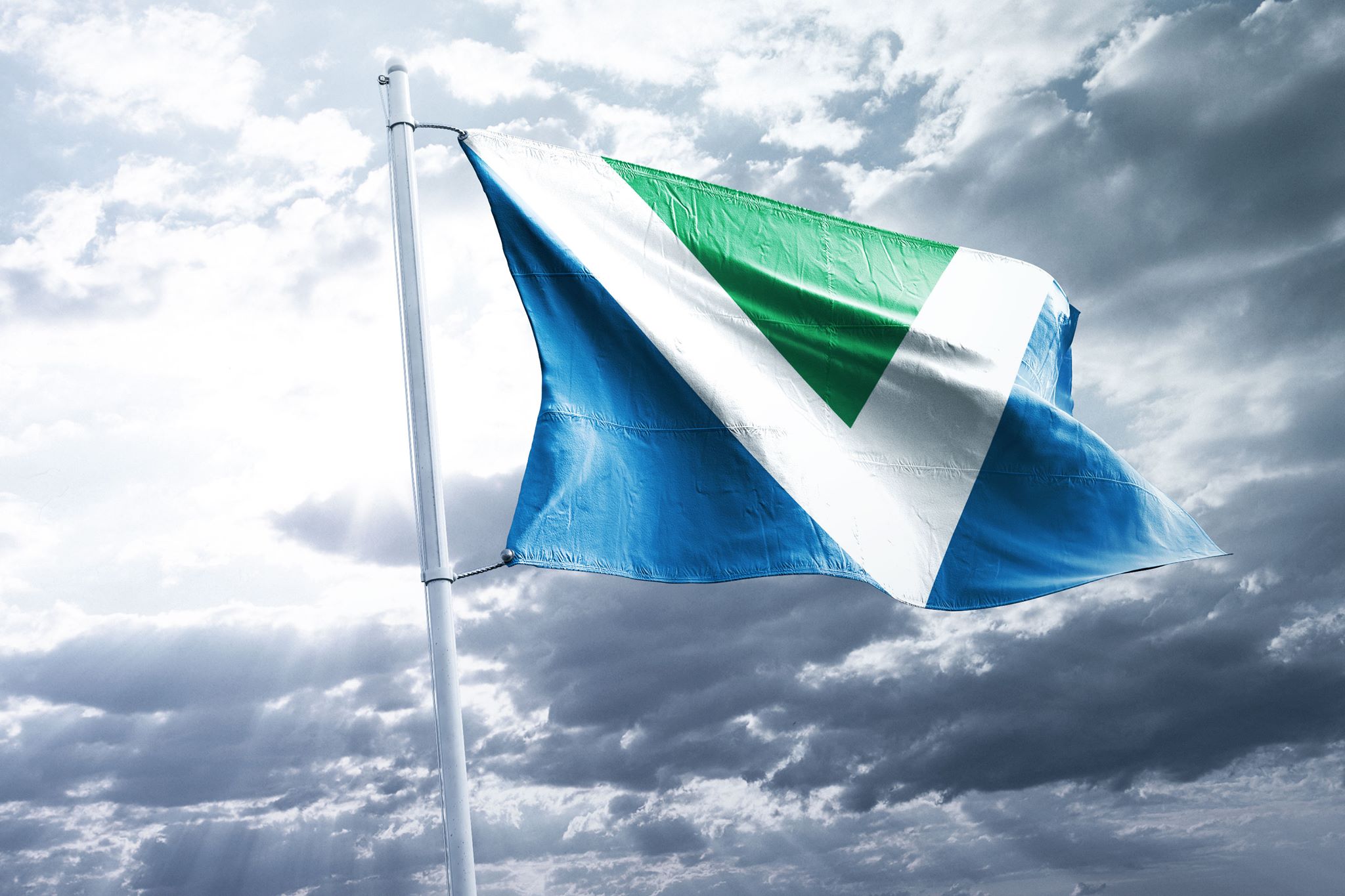 BLUE
Represents flying animals
BLUE
Represents marine animals
The vegan flag is a civil flag that represent veganism. The flag consists of three blue and green triangles forming the letter V, the first letter in the word "vegan". The flag was created in hopes of uniting animal rights organizations and activists.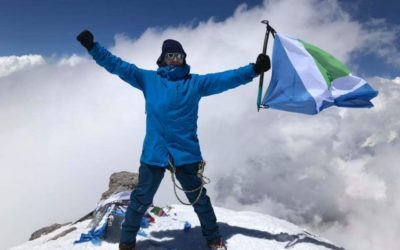 Hungarian mountain climber reaches the top of Elbrus mountain in Russia - grounding the vegan flag. "Raising the vegan flag at the summit of each of the Seven is my contribution to the movement." Márton Fodor has achieved his goal of reaching the Elbrus peak...
read more