The vegan flag was created in order to allow everything related to veganism to stand out and thus be in the consciousness at all times and everywhere and to call out the voices of the animals.
One of the goals of the flag is to convey the message of veganism, so that vegan businesses and organizations can now use the combination of colors or add the flag itself to their branding.
'Vegan-France', that is one of the largest vegan associations in France has already started the process by rebranding their logo with the vegan flag colors.
We are pleased that they agreed to a brief interview on the selection of the colors of the flag in their branding and to give us an explanation and an overview of the nature of the association.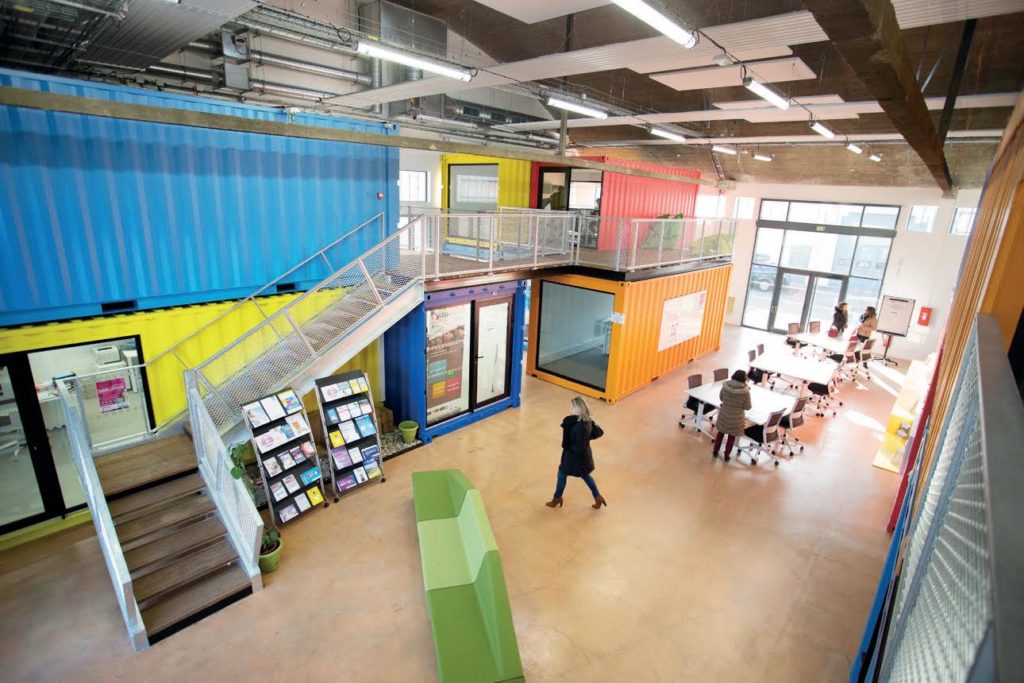 1. What motivated you to establish the Vegan-France association and what its main purpose?
The story of Vegan France association begins in August 2013 when Hélène Modrzejewski, a vegan activist based in Chartres (near Paris), decide to create the widest vegan directory of France. At this date, no such website exists like this and I was very difficult to find vegan information, products, and services in French. It worked so great that the web directory became more and more used, 1 millions of visitors registered in 2016. Today is more than 1500 visitors who use every day the platform. This awesome work has participated to launch a new vegan wave in France. Today is more than 700 références of e-market, restaurants, food services, events, a website of vegan news, and all the stuff you need to adopt a vegan lifestyle easily. 
The association aim is now to work with the companies to increase the vegan options and alternatives in everyday consumption. Every company that sells vegan products or vegan service can join Vegan France and get registered online. We have developed a community of more than 14000 members on Facebook. We work for better confidence and innovation for vegan products in Europe.
Vegan France is today also a vegan certification service called "EVE VEGAN" for every company based in Europe. We have created the most demanding specifications ever created to date regarding vegan quality for future. It is also a success today because of more than fifty companies registered in a few month.

Vegan France is also the French official agency for BIOCYCLIC VEGAN STANDARD, the international organic vegan farming. Thanks to the association, in 2018 will be able to get the firsts products that are VEGAN from the field to the market. Futurist fact yeah!

Vegan France is also a french vegan wine directory at http://www.vin-vegetalien.com

Vegan France is also volunteers and official partners throughout France and in French Polynesia.

Vegan France have also a dream, open an animal farm sanctuary. But it needs much money that we do not have yet.

2. Who is the target audience of the Vegan-France association?
The target audience is the companies and services who develop vegan options and products (agriculture, industry, handicrafts..).


We are also looking for volunteers to manage economic development and media missions.

3. Tell us about the new branding.
In October 2017, after our successful VeggieWorld Paris experience (we have officially launched our vegan certification service EVE VEGAN), we choose to change our association logo for a new more "corporate logo".
To keep all our projects together in one logo, we have chosen to get inspired by the new vegan flag because we believe that signs are powerful and can gather, it also a sign different from green leaves or carrots, bunnies or other stuff placed many times on vegan logos. This sign is schematic and join animals from earth, animals from the sky, animals from the sea for liberty, earth respect, and life rights. We do not work for other things and we loved much this flag since we knew his launch in June 2017.


So today our logo goes "corporate" because animal freedom movement has to go further and use corporate strategies to develop vegan options and innovations. Animal activists have to develop their economic power to crack out animal exploitation. We profoundly believe that: if everyone can have every day, in an easy way, good taste and eco-responsible way, at the same cost a vegan option, everyone would choose it.

4. Where can we get more information about the Vegan-France association and its related sites?
The association is open to every volunteer who wants to work for more vegan options in everyday modern life. We also need financial means to develop our projects. Making a donation helps us greatly! You can make a donation or become a member online on our HelloAsso platform at this address: https://www.helloasso.com/associations/vegan-france/adhesions/adhesion-vegan-france
Visit our projects at :


Our VEGAN FRENCH DIRECTORY here: www.vegan-france.fr


Our page for association with our goals here: www.vegan-france.fr/association

Our VEGAN CERTIFICATION SERVICE here: www.certification-vegan.fr

Our VEGAN FARMING ASSOCIATION here: www.abv-france.org

Our VEGAN FRENCH WINE DIRECTORY here: www.vin-vegetalien.com